August 30: Felted Succulent Pod Workshop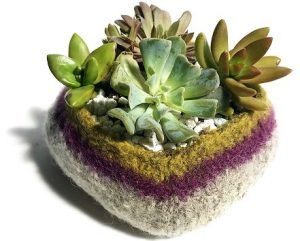 Felted Succulent Pod Workshop
with Planthropy for Flying Horse Farms
Wednesday, August 30th from 6-8pm
$50
Felt and plant a Succulent Pod; plus, learn all about succulents with Jessie from Planthropy, while helping out a great cause! All proceeds go toward our favorite place, Flying Horse Farms.
What you get:
Pattern for Felted Succulent Pods
Class on knitting the pods with help in choosing the proper yarn and felting. Wednesday, August 23 from 1-3pm or 6-8pm with Andrea (optional)
Workshop on planting, care and propagation of succulents. All plants and materials included. Light refreshments will be served.
Call the studio to register 614-670-5629.