Upcoming events at a glance
March 17-19: Spring StitchEscape!
Join us for our first retreat! Details are on the blog.
March 31: Shirstycat pop-up shop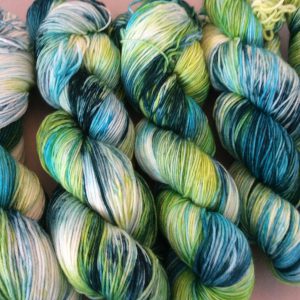 Drop in on March 31 to get your hands on some lovely yarn from Shirstycat Designs! From Kelly Straub, the founder and owner of Shirstycat, "We love creating beautiful, bright, and unique colorways that we hope will inspire your beautiful and unique creations."
Stay in the loop!
Keep up to-date on everything that's happening at 614 Knit Studio. Subscribe to receive inspiration, ideas and knitting news in your inbox.
Destination Yarn pop-up shop – Dec. 16, 2016
Spinzilla – Oct. 3-9, 2016
SpaceCadet trunk show and class – Sept. 30, 2016
StevenBe Summer Tour 2016 – Sept. 2-3, 2016
Destination Yarn pop-up shop – July 15, 2016
Stranded magazine trunk show – June 22-July 1, 2016
Mid-Ohio Fiber Fair – June 18-19, 2016
ModeKnit pop-up shop – May 24-25, 2016
Workshops with Josh Ryks – January 14-15, 2016
614 Knit Studio Holiday Party – December 18, 2015
Holiday Gift Stitching Extravaganza! – November 27, 2015
pop-up vendor: Michelle's Assortment – November 18-27, 2015
I Love Yarn Day! – October 17, 2015
Knit Swirl trunk show – September 11-26, 2015
carpool to A Wool Gathering (Yellow Springs, OH) – September 19, 2015
Portuguese Knitting Basics with Andrea Wong – September 5, 2015
Rigid heddle loom weaving workshop – August 22, 2015
trip to Stitches Midwest – August 6-8, 2015
Stephen West & StevenBe Flip 'n' Wear Tour – August 2-3, 2015
pop-up vendor: Mountain Colors – July 9, 2015
pop-up vendor: Good for Ewe Yarn – June 27, 2015
carpool to Great Lakes Fiber Festival (Wooster, OH) – May 23, 2015
Spring Stitchers Playdate – May 9, 2015