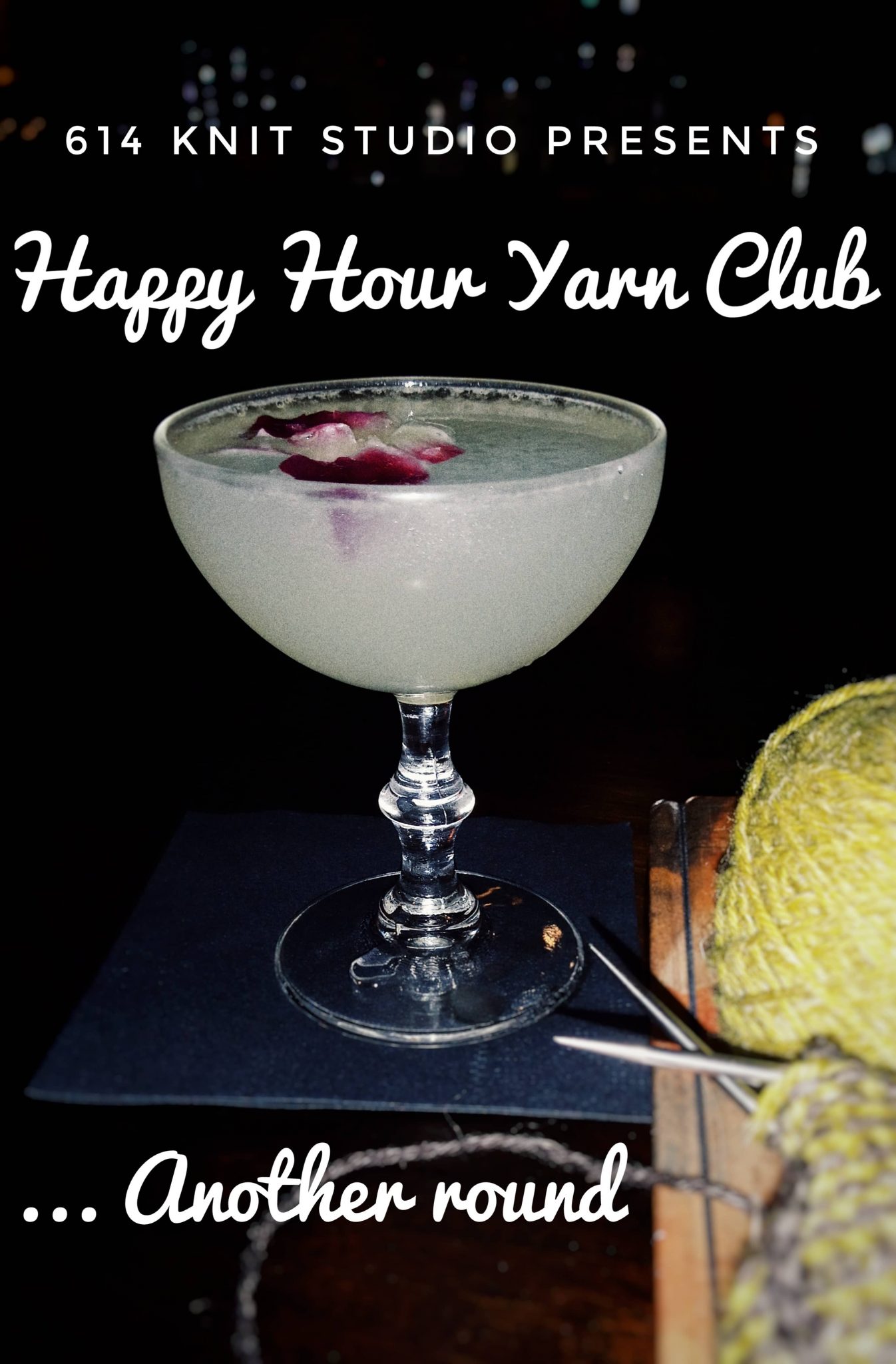 Happy Hour Yarn Club… Another Round
614 Knit Studio
Presents
Happy Hour Yarn Club… Another Round
In years past, Happy Hour used to refer to the time in between work and dinner where drinks at the local watering hole would entice work weary folks in for a beverage or two before heading home. In more current times, you will find fast food restaurants and coffee houses creating the same but without an alcoholic bent, serving milkshakes and lattes instead of a martini or a craft lager. Here at the Studio, we are celebrating Happy Hour with a club designed around beverages.
Details: You will receive a custom, beverage-themed package every other month that includes a skein of yarn from one of our favorite dyers (DK weight), gift from Katrinkles, and a product from Tuft Woolens, all following the featured beverage theme. A surprise gift will be in your parcel at the end of the 6- and 12-month periods.
Cost:
$160 for 6 months – 3 parcels
$310 for 12 months – 6 parcels
Shipping is $8 extra per shipment
Registration: Open now and closes Saturday, May 11, 2019 at 4pm. You can register by phone (614) 670-5629 or in person at the studio, only. Make sure you hurry as you only have about 2 weeks to join in on the fun!