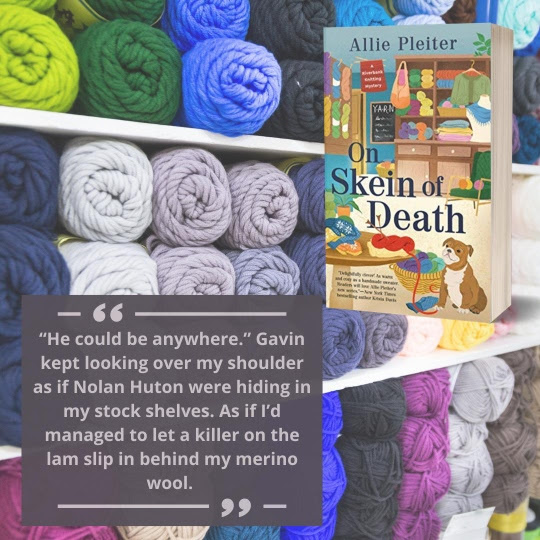 On Friday, June 11 at 7:00pm eastern we will be hosting a virtual read along / KAL for the soon to be published On Skein of Death by author and avid knitter, Allie Pleiter. This is the first book of her Riverbank Knitting Mystery series set in a Maryland yarn shop owned by amateur sleuth, Libby Beckett. Each book features a knitting pattern and this one doesn't disappoint as it's a dog sweater designed for Libby's shop pup; an English Bulldog named Hank.
Signed books should be arriving any day with a PDF of the pattern by Starla Knits. You may also purchase a digital copy of the book here. Allie will be joining our Zoom meet-up and read the first few chapters of her book!
Here are the zoom meeting details:
Meeting ID: 884 1294 5580
Passcode: 502536
A copy of the book is not necessary to join in the fun.  Please listen to this brief video from Allie inviting everyone to the reading.