We're so excited to announce that we signed a lease for our studio space! The new home of 614 Knit Studio is 4400 Indianola Avenue, in the Clintonville neighborhood of Columbus. For those of you familiar with the area, we're a few doors down from the Beechwold Diner.
Andrea, how do you feel about this latest development?
Click here to see Andrea's reaction to signing the lease.
Yep, that's about right. :-)
Here's what it looks like right now (it used to be the Vapor Station):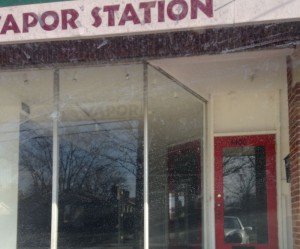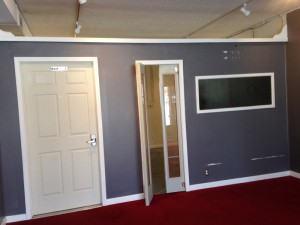 The space needs some TLC, but we do have grand plans for it. In addition to spackle and paint (and of course adding our own brand of crazy to the overall aesthetic), we will do some minor renovation to the divider wall. (We don't think we need the swinging doors installed by a previous tenant.) But the red carpet (and red door) will stay!
While we were enjoying some silliness and making plans, one of our future customers was walking by after breakfast at the Beechwold, so we dragged her in to participate in the fun. Thanks, Nancy, for sharing in our enthusiasm!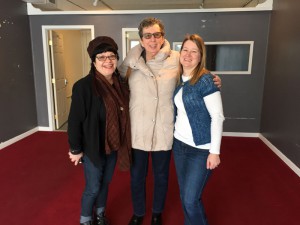 Obviously big things are happening around here. We look forward to sharing the developments with you, and opening our door to you soon!