For the love of the craft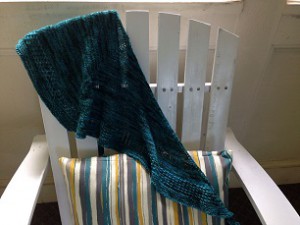 Have you ever had that conversation with a non-knitter, the one where he or she says "I thought knitting was a dying art"? Yeah, we've all experienced it. But fiber lovers know the truth: Knitting, crocheting, spinning are all alive and thriving. And the thing that binds us all together is a wonderful sense of community.
This community aspect of fiber art was highlighted in a recent Columbus Dispatch article that looks at the dynamics of some local knitting groups.
No matter what your knitting experience is, whether you're a newbie or can't remember a time when you didn't have needles in your hand, you're bound to come away from a gathering of knitters feeling energized, amused, and fighting a serious case of cast-on-itis.