You are invited to the 5th annual Spring StitchEscape!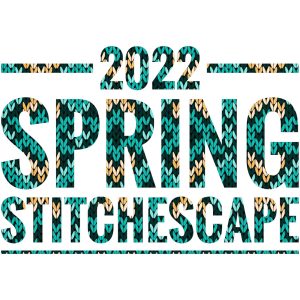 You are cordially invited to the 5th annual Spring StitchEscape at Indian Bear Lodge & Winery, Walhonding, Ohio on April 22-24, 2022.
Located on 200 acres of scenic Knox County, about 1-hour drive from Columbus, Ohio, is Indian Bear Lodge and Winery, what I think is the perfect place for our next fiber retreat. We will be in Little Rock Lodge which boasts over 8300 square feet of living space and amenities galore. There are 11 private bedrooms with 3.5 baths plus a large shower room with 3 private showers, 2 private bathrooms and 3 sinks. There are only 20 spots available to ensure good spacing.
Included with your registration are 5 meals with options for any dietary restrictions available to you. You will receive an awesome swag bag including a skein of custom dyed yarn and other custom gifts from the studio vendors. As a bonus we will enjoy a few make and take stations, a yarn swap and project bag gift exchange. To round all this up Keri from Youghiogheny Yarns will be there and bringing in a pop-up shop just for you, my friends!!!  All this and more surprises await you next spring.
Cost for each attendee is as follows:
Double occupancy (6 rooms available, 3 with 2 beds & 3 with king/ queen) – $450
Bunk Room and Futon Loft Room (6 beds available)- $425
Upstairs Single (2 full beds available)- $550
Registration starts Wednesday, November 17 at 12 noon. You can call or come into the studio to register. 614-670-5629
Tips:
Please remember that this event sells out quickly. I would hate for you to miss out.
If you have a roomie or roomies already picked out, you may want to plan ahead and have one person reserve your room.