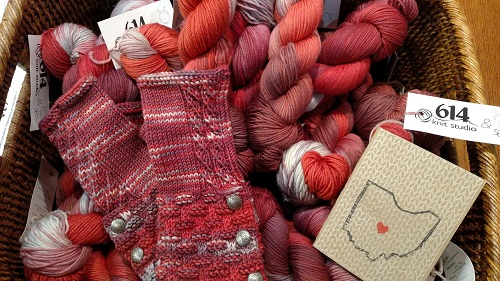 Colors of 614 Club: Worthington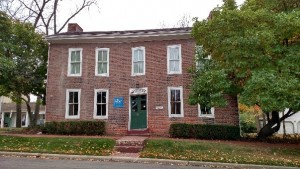 The most recent Colors of 614 installment features the neighborhood of Worthington; the inspiration landmark is the John Snow House, located at 41 West New England Avenue. It was built ca. 1815 and is a typical Federal style brick. John Snow, the house's best known owner, immigrated to Worthington in 1817, to become part of James Kilbourne's manufacturing company. He was trained as a jeweler, but is mainly known for his Masonic activity. It is probable that early Masonic meetings were held in this home until the Lodge was completed. The family home was occupied by descendants until 1939. It is now used as suites for the Worthington Inn. The interior has two relatively deep arched alcoves flanking the fireplace, each framed by delicate pilasters. The house is one of twenty-nine Worthington sites listed on the National Register of Historic Places. Our colorway inspiration image came from the left front of this interesting house.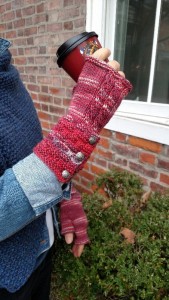 Joyce Weida of NorthbrooKnits is the designer of this month's Colors of 614 yarn club pattern. Inspired by one of the oldest homes in Worthington, OH, Snow House Mitts echo the brick exterior and the pillars which flank the parlor fireplace. The slip stitch cuff is worked flat then joined in the round for the hand. Buttons are sewn through both layers to close the cuff.
We currently have a few spots open in the club; click here to sign up!