Yarn spotlight: Frabjous Fibers March Hare Mini Skeins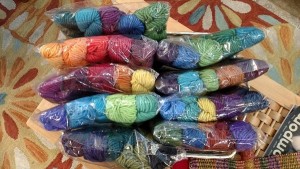 Have you seen the lovely worsted-weight mini skein sets available in the studio? We're smitten with them, and have had a great time dreaming of projects for them.
Below are just a few ideas:
---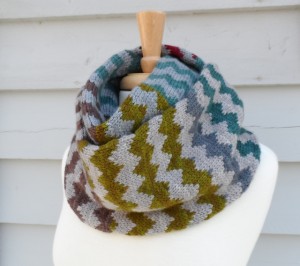 Aftermath by Laura Aylor. This cowl was designed with the intention of using up bits and pieces of worsted weight or bulky yarn but it can be done in just two colors or as many as you like. Pair up one (or two!) of the March Hare sets with a contrasting color of Ultra Alpaca, and you have the ingredients for a masterpiece.
---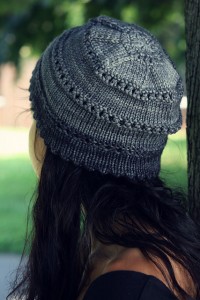 Inkwell Hat by Stephanie Shiman. Slouchy or fitted; solid, color morph, or gradient; picot or turned edge… put your signature on this simple hat. Bonus — the pattern is free!
---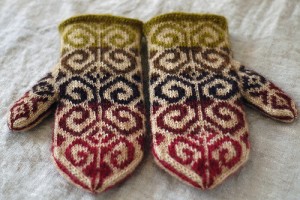 Fiddlehead Mittens by Adrian Bizilia. We're drooling over this simple yet stunning colorwork design; again, combine with a complementary (or contrasting) skein of Ultra Alpaca to create a showstopper. Seriously, people will be stopping you in the street to admire your hands.
---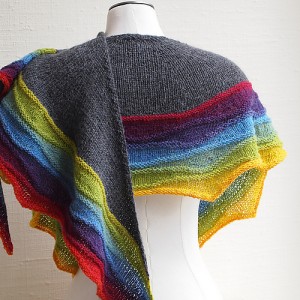 LightWaves by Susan Ashcroft. This beautiful shawl pattern plays with color and short rows to create lovely waves. Can you imagine, waves of yarn? Go ahead, take a moment; we'll wait.
---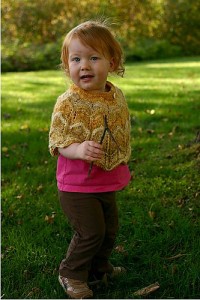 Lacy Girly-Girl Poncho by Barbara Kopacek. Do you have a wee lovebug to knit for? One set of March Hare minis will make this darling poncho.
---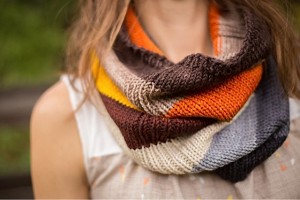 Asante by Lynn Di Cristina. This rich, deep cowl is the perfect project for knitters who crave quick, colourful, and gorgeous. Deliciously cozy yarn, simple stitches, and an easy construction merge into an enchantingly classic knit that you'll love to wear year-round.
---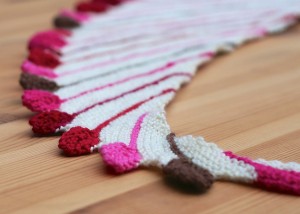 Leftie by Martina Behm. Yep, this is a fingering weight pattern. Just upsize it to worsted weight (adjusting needle size as needed) and knit as written for a gloriously warm and cozy shawl. Again with the contrasting/complementary colors…. can you sense a theme here?
---
We could go on and on, but we hope these ideas get your creativity flowing!